Use the Xtra.Range Extender-Accesspoint to cover hard-to-reach areas on the track.
Hard-to-reach areas may be caused by distance (track size) or by protruding objects like buildings and trees (blind spots) or by interference like power lines running close by.
Because of its forwarding / repeating nature, placing several Xtra.Range Extender-Accesspoints spread evenly over the circuit will maximize reliability.
The unit provides an access point for a personal computer as well. Hook it up through the serial port and control /monitor karts or entire track with computer programs.
There is no need to return the unit to the factory for new software releases, uploading new software from personal computer to Xtra. Range Extender-Accesspoint is easy.
Features
• Xtra.Range Extender may be configured and checked remotely using the Xtra.Remote Control
• Flexible antenna
• Upgradeable with Xtra.Light Control board
• Simply remove design covers to mount the unit without opening the enclosure
• Enclosure features threaded holes for easy and secure wiring of racing lights through cable glands.
• 2-way radio communication system
• Waterproof Computer interface
• Control and monitor karts with computer programs
• Easily install new software releases for Xtra.Range Extender-Accesspoint
• Monitor activity of all Xtra.Kart and Track Control devices
• Dual power supply. Operates on either mains or external DC power supply like a battery or solar panel system
• Metal cable glands Enclosed in a robust die-cast IP65 housing, designed to endure the worst outdoor conditions
The Xtra.Range Extender-Accesspoint is upgradable with an Xtra.Light Control board. This board adds three mains switches and four low-voltage signal inputs to the Xtra.Range Extender-Accesspoint. Hook up green start, red stop and yellow warning lights and control these with an input signal or wirelessly using the Xtra.Remote Control and / or personal computer.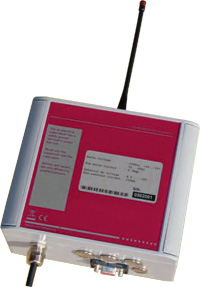 Specifications
Dimensions
LxWxT = 180x148x91 mm (without antenna)
Power supply
230 Vac (+10% … -15%), 50-60Hz, 4.5 … 15 Vdc
Radio technology
2 way communication
Range Extender
Enable/disabled, 4 Tracks, can be individually enabled/disabled
Warning messages
Low battery detect warning
Access point interface
RS-232
Rated temperature range
-10 … 50 Degrees ( Without light control board installed)
-10 … 40 Degress ( With light control board installed)
Maximum mains current
6.3 Amp with light control board installed
0.1 Amp without light control board installed
Maximum current external dc port
250mA
Weight
Approx. 1650 grams